QUICKSILVER PEARLHRT V SHARCON

"Pearl"
2008-2018
       ~~~In loving memory~~~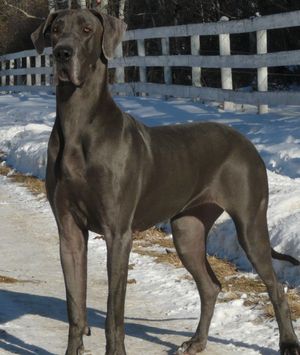 Pearl is very tall,  elegant and substantial girl, of her litter she has a solid with no markings and a darker blue coat .  She has the most beautiful eyes, they are hazel, and brown with a touch of blue in the centres.

Pearl has been shown sparingly, she had a tail injury that has hindered her showing but not affected her otherwise.

Pearl placed 2nd in 9-12 month class under judge Judy Harrington at The Great Dane Club of Canada National held on June 8th, 2009.
Looking for good things from her in the future!!


WT: 140 lbs 
HT:   35"

Pearl has been tested, is KbKb  and does not carry for fawn.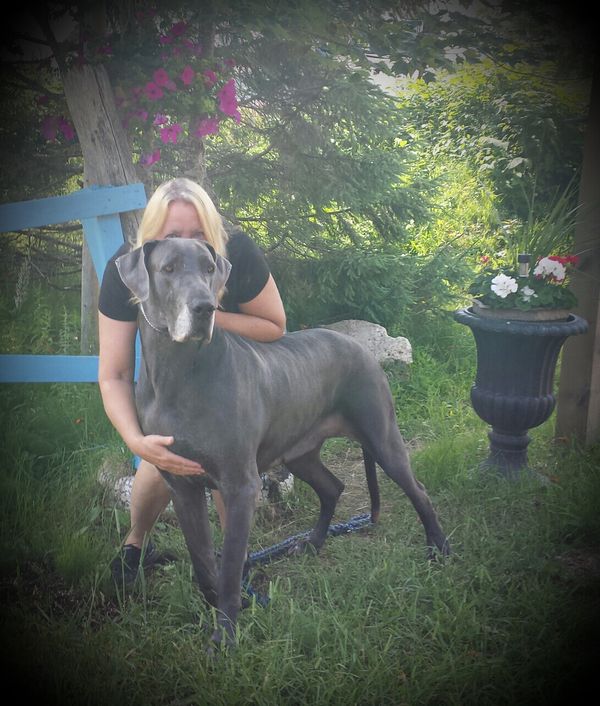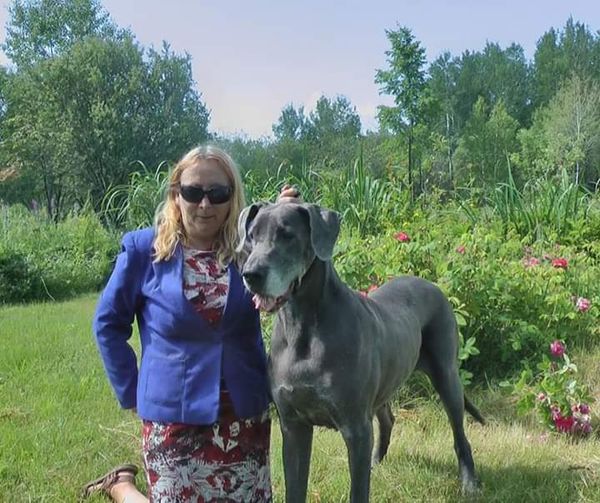 HCH-HSCH-HGCH-HR CH-16xCAC-4xHFGY-3xR.CAC-4xCACIB-3xR.CAC-4xCACIB-3xR.CACIB-EUDDC R.CAC-DDC'01.'02.kan (Blue)

HJCH-'97.CHlll-HCH-HGCH-'99.CHll-00'Ch of Ch-INT CH Kolyok KI.GY-5xHPJ-HDGY (Blue)